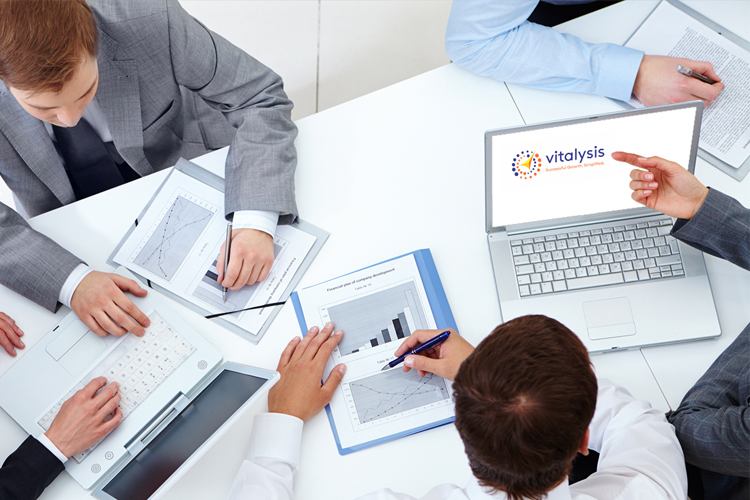 We have a dedicated team of professionals with extensive experience in Pharmaceutical & Healthcare Industry.
vitalysis offers FOUR key business consulting services to optimize your performance and to achieve Sustained Successful growth.
Business Strategy
We help you capitalize on market opportunities by creating new revenue models, increasing organizational competitiveness and driving growth through strategic initiatives. We provide strategic recommendation in various areas including Revenue Growth, New Market Development, New Product Development, Capabilities Planning, Regulatory services, Pre-Inspection GMP Audit by regulators etc.
We help you integrate, analyze and manage your marketing activities to enable revenue growth. We provide marketing & sales strategy to maximize your interactive with customers across multiple channels.
We help your transform Human Resource function by innovative Performance Measurement Process, Talent acquisition &Management Method and Effective Leadership Approach.
Business Analytics (Business Intelligence-Data Driven Decision Science)
Organizations have started thinking differently about how they function; handle their customers and their competitors.
Businesses are becoming more and more intelligent when it comes to taking decisions. The reason for this shift is the availability of data, 90% of world's data has been created over the last 3 years.
Data is the new oil. It's valuable but if it is unrefined it is of no use. In order to create a valuable entity that drives a profitable activity, data must be broken down and analyzed to create value out of it to give you business insight to take right decisions. We at vitalysis are a team of Competent Decision Scientists, who believe in Decision Sciences and not only data analytics. If the analysis does not help you solve a problem or reach to a decision, then it is not analytics, it is only statistics.
Our mission is to simplify the decision making process for the Successful Business Growth with the help of data-driven and actionable analytics.